About Us
Before beginning work in stained glass, I obtained a BBA in Business from Texas State University and completed a Master's degree in Systems Management from the University of Southern California. While in the Air Force, I began working in stained glass. I learned the art from reading books, visiting studios, and receiving advice from many sources. In this manner, I have combined what are the best of the 'old' and 'new' techniques in stained glass design and fabrication and restoration. I have achieved both local and national recognition for my endeavors in the field of stained glass.

Our studio is in New Braunfels, Texas
We recently sold our old location and have a brand-new studio less than 10 minutes from the old location. We moved in May, 2023. I have been in business over 50 years and am blessed with a tremendous stained glass designer and artist for the last 23 years (my wife—who was not going to "get involved"!!). I am also blessed with some employees who are very passionate about stained glass and motivated to excel. Our team complements our quality and desire to exceed expectations for our clientele. They are essential to the success we have enjoyed.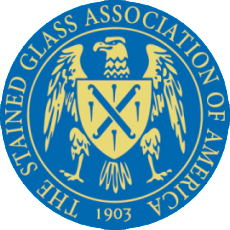 We are one of less than 55 studios in the United States to be accepted as an Accredited Professional Studio by the Stained Glass Association of America (SGAA). Founded in 1903, the SGAA has stringent guidelines for Accredited Professional membership. Whitworth Stained Glass Services, LLC, is dedicated to creating new stained glass windows and repair/restoration. We have completed work from Hood River, Oregon to Norfolk, Virginia—and from Texas to Michigan. Most of our work (over 200 churches and hundreds of windows) includes new designs and fabrication; and also full restoration of stained glass windows.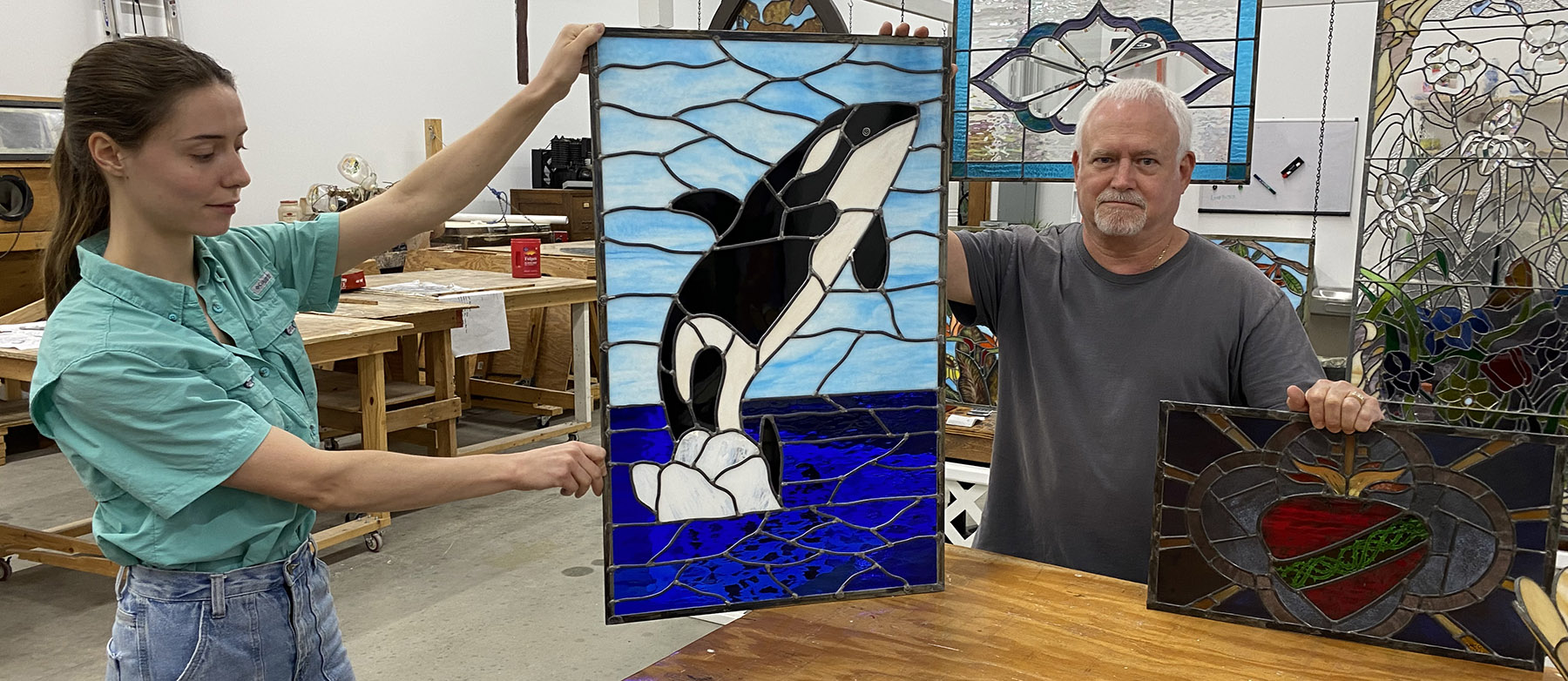 Whitworth Stained Glass Services, LLC, has been an accredited professional member of the Stained Glass Association of America for 35 years (since 1988); and I am a past President of this national, 120 year-old organization. I have served as the President of the Stained Glass School of America (which was a sister organization of the SGAA) in providing educational opportunities and advanced training techniques for the art of stained glass.
Whitworth Appraisal Services, LLC, has been a goal of mine for many years. The extremely rigorous qualifications include a formal education, experience, knowledge, and the completion of years of courses which led to my becoming an Accredited Appraiser for Stained Glass by the Appraisal Association of America. I have appraised many historical stained glass windows and travel nationally as necessary to complete these projects.
Every opportunity to complete any size of stained glass is important to me. We love what we do and look forward to fulfilling your dreams for stained glass for your home, your Sancturary,your business, your pool house,—or any other location! We have also put stained glass in motor homes (interior), tree houses, dog houses, and horse barns!!
Contact us—and thank you!!
Jack and Cindy Whitworth
"*" indicates required fields